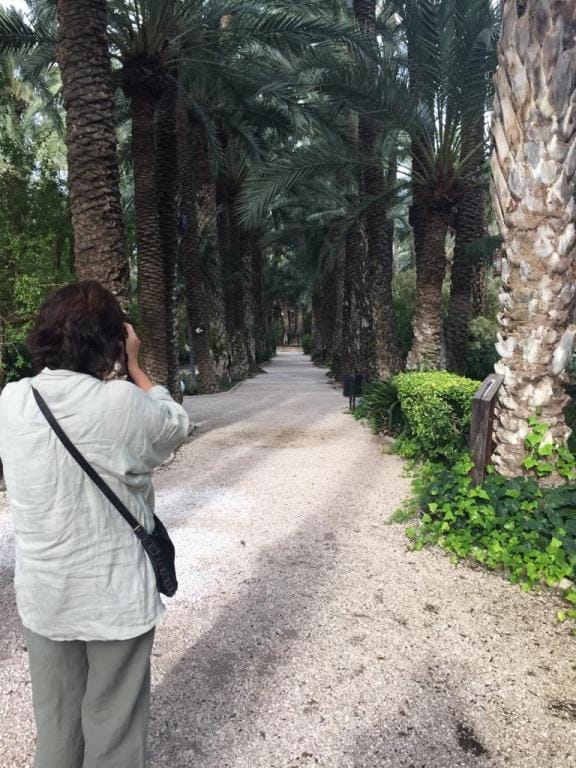 Press Trip: tour of gardens for "L'Art des Jardins"
This week Turisme Comunitat Valenciana has organised a Press Trip to show the editor in chief of French garden and landscape magazine L'Art des Jardins some Valencian landscapes and gardens.
Visit Elche, Fundem's Jardín de l'Albarda, Casa Tápena in Onil and the Visit València Foundation were all involved in the Press Trip arranged by Turisme Comunitat Valenciana.
The itinerary began on Tuesday 1 October with a visit to Casa Tápena in Onil, which has one of Spain's largest hedge mazes and the only one in the Region of Valencia.
On Wednesday 2 October, the journalist was taken to Elx, where she visited the spectacular natural gardens of the Palm Grove (a World Heritage Site) and Huerto del Cura.
After visiting the gardens of Elx, the journalist visited the Jardín de l'Albarda, located in Pedreguer, a world-famous example of a Mediterranean garden, with around 50,000 m2 that are home to some 700 species of autochthonous plants. It is a private garden belonging to the FUNDEM Foundation, whose purpose is to conserve Mediterranean flora and fauna.
And lastly, on Thursday 3  and Friday 4 October, the reporter explored the most important gardens of the city of València: Jardín del Turia, Jardines de Monfort, Jardines de Viveros, Jardín de Ayora, Jardín Botánico, and El Parque Central.