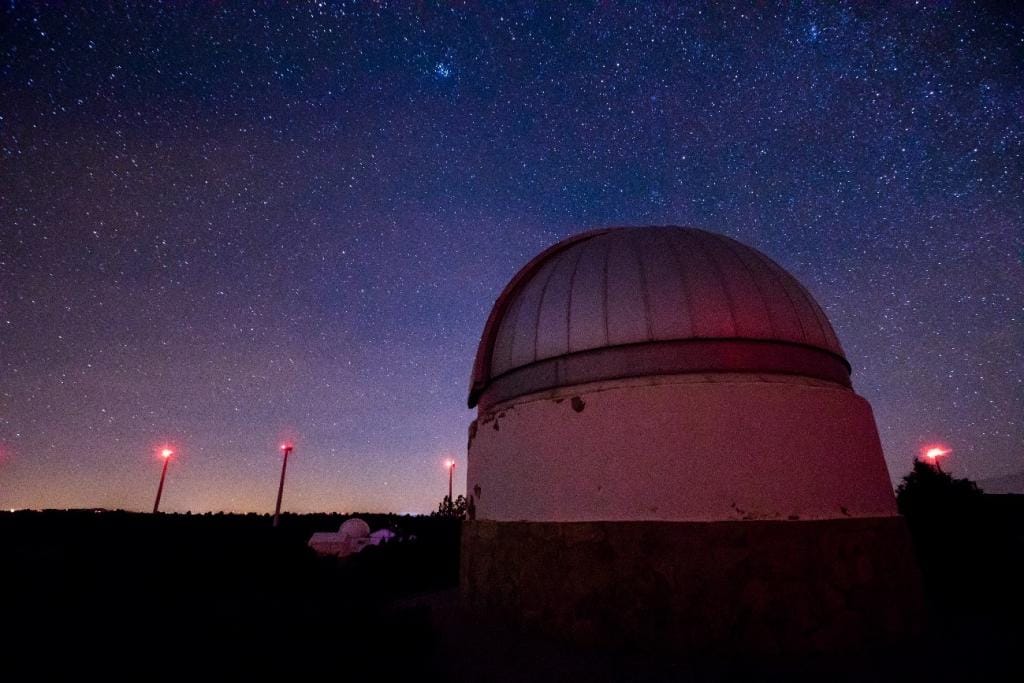 THE REGION'S STARS
Did you know that Spain has at least ten Starlight Reserves? In the Region of Valencia, we also have this category of clear, dark skies where stars can be observed distinctly, with no artificial light. Visitors to the Serranía area of València can have a unique astrotourism experience observing constellations, planets and so on, but more especially, they can learn about the magic of the sky at night. Towns like Aras de los Olmos, Titaguas, Alpuente and La Yesa have dark skies free from light pollution, making them the ideal location for practising astrotourism combined with other cultural, rural and gastronomy activities.
A wide range of attractive activities are on offer for enjoying time under the stars. Visitors have the chance to walk at night on trails leading to observatories and astronomy centres, go on tours of the facilities and take part in stargazing sessions. For example, the Alto de la Muela del Buitre route runs along a local footpath that passes the Ermita de Santa Catalina chapel and climbs through the shadows to the beauty spot of El Espolón and the monumental tree, Travina de las Cuatro Garras. From here, travelling towards the Escaiz ravine, you reach Losilla de Aras, from where the climb starts to La Muela del Buitre and La Muela de Santa Catalina. These are the mountain tops where the astronomy centres are situated. The walk takes around 4 hours and covers 10 kilometres, with 500 metres of climbing.
Aras de los Olmos is also home to Los Serranos mountain biking centre. There are some amazing routes with incredible views to explore by mountain bike. This interior region is very mountainous, with big climbs and deep ravines, and visitors have a total of 16 routes to choose from.
Another place to visit is Alpuente, well known for its important dinosaur sites. It offers visitors a wide range of places to enjoy its valuable heritage, including a palaeontology teaching room where visitors can learn about the whole process of finding fossils and preparing them for subsequent study and display. The Palaeontology Museum of Alpuente (MUPAL) has an extensive display of dinosaur remains.
Some great ideas for enjoying the Region of Valencia in a unique and original way, as a family, with friends or as a couple.